Big additions:
Local multiplayer
Online multiplayer room list [for easier access]
The game can now be playable with a maximum of 4 players!
Controller support
2 new characters: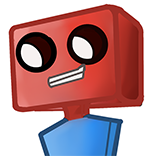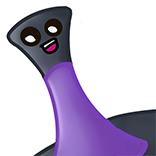 Balance changes:
All players now have 2x more health. (5 -> 10)
Slash:
Trash:
-25% speed
+12.5% jump speed increase
Now stops moving and floats when shooting out garbage
Cash:
-150% attack rate
-25% speed
Smash:
2x damage when on ground
-25% attack rate
Flash:
+100% projectile speed
-50% damage
Other new features:
Added the ability to select a random character
Added a Credits section in Settings
Added more controls to the Controls section in Settings
Bugfixes:
Resolved networking issues with movement lag and damage.
Fixed spawning issues where you could fall out of the map.
Players now don't spawn on the same spawn point.
Projectiles of players now disappear if they hit another player.
Files
ASH Windows (Updated!)
71 MB
Aug 19, 2021
ASH MacOS (Updated!)
82 MB
Aug 19, 2021
ASH Linux (Updated!)
88 MB
Aug 19, 2021